Webcoders are expert website developers and specialize in website cyber security, ecommerce websites, cms, wordpress, woocommerce and php websites
We are currently available to work on new projects and so please contact us if you would like to have a chat about your project.
Why use Webcoders?
We are experts in what we do and provide top quality websites so that you can maximise the visitors to your ecommerce website and your online sales, plus grow your online business. We offer a warranty on all of our projects.
We are experts in Cyber Security for websites – we can help your organisation to fix, monitor, detect, and respond to cyber security incidents and maintain cyber security for your organisation. Please be aware that every organisation is a target of cyber attacks, and so you need the correct  security in place to prevent attacks. You can read our article here about why all businesses are targets of cybercriminals and why you need to take action to protect your customers and business. Website Cyber Security for your Business

We've got more than 20 years experience creating WordPress & Woocommerce websites. Webcoders are expert website developers in WordPress & Woocommerce Development in Adelaide.
Our most recent WordPress project was to work on a new website for the South Australian Courts Administration Authority – https://www.courts.sa.gov.au/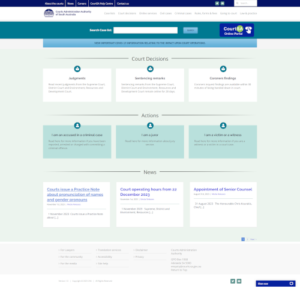 Our most recent Woocommerce project was to work on a ecommerce website for a local online florist The Local Bunch https://thelocalbunch.com.au/shop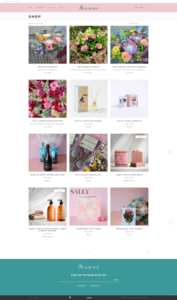 We would love to chat to you over the phone about your website or you can also email us. Its free to chat.
We also work with open source websites such as Drupal, Prestashop, Opencart, Oscommerce & Zencart as well as Laravel & custom PHP websites plus support and administration of LAMP stack, AWS Cloud & Linux
Please select the links to find out more about our range of services or contact us today to discuss your requirements. We are happy to provide no obligation quotes.